THE CONFEDERATED TRIBES
OF THE GRAND RONDE COMMUNITY
OF OREGON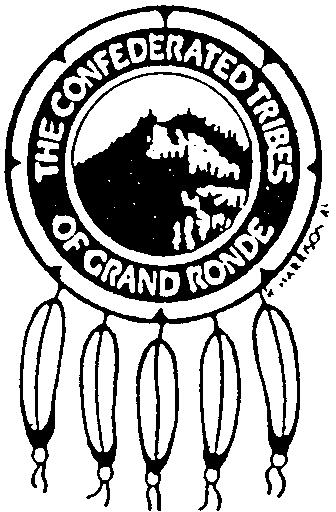 Resolution No. 060-93



WHEREAS, the Grand Ronde Tribal Council, pursuant to Article III, Section I of the Tribal Constitution approved November 30, 1984 by the Acting Deputy Assistant Secretary of the Interior, Indian Affairs, is empowered to exercise all legislative and executive authority not specifically vested in the General Council of the Confederated Tribes of the Grand Ronde Community of Oregon; and,
WHEREAS, The Council has determined that many programs are required to achieve Tribal goals. Such programs may be financed by a variety of resources including Tribal, Federal, state, and private foundations. Many such resources will become available for specific program purposes and will require the expenditure of funds for such purposes; and
WHEREAS, the Council has a responsibility to ensure the resources utilized contribute to Tribal goals and priorities. It is therefore appropriate that the Council address resource requirements consistent with Tribal priorities; and
WHEREAS, the Council is aware that resources may be made available from a variety of sources for programs not consistent with Tribal needs or priorities. It is the intent of the Council to avoid accepting this type of resource as these programs would detract from the orderly progress toward established goals; and
WHEREAS, it is the intent of Council that programs be authorized through an orderly process, and designed to meet Tribal goals. It is further intended that appropriate ongoing evaluation of all programs be designed to ensure programs are meeting the purpose for with they have been authorized.
NOW THEREFORE BE IT RESOLVED, that the Program Authorization and Evaluation Ordinance is hereby adopted and shall be come effective in 21 days.



UMPQUA
MOLALLA
ROGUE RIVER
KALAPUYA
CHASTA
________________________
9615 GRAND RONDE RD
GRAND RONDE, OREGON 97347

---


ORIGINALLY ADOPTED: Sept. 1, 1993
DATE AMENDED:
SUBJECT: Program Authorization/Evaluation
RESOLUTION NUMBER: 060-93




THE CONFEDERATED TRIBES OF THE
GRAND RONDE COMMUNITY OF OREGON

Program Authorization and Evaluation Ordinance Ordinance
CHAPER 365




(a) Authority and Purpose
(b) Background
(c) Statement of Policy
(d) Authorization of Programs
(e) Program Evaluation
(f) Implementation
(g) Review



---


The Tribe shall avoid programs that overlap with services and programs available from other governments or non—governmental entities, to ensure the efficient use of available resources.
The Tribe shall design programs aimed at supporting individual and family self—sufficiency, and an interdependent community.


(d) Authorization of Programs:
(1) Categories of programs: The Tribal Council shall auth orize programs only in response to identified needs according to the following general categories:


(A) Social Development: All human and social needs such as health, education and training, child welfare, family and individual assistance.

(B) Public Safety and Order: The maintenance of peace and order, safety and responsible land use.

(C) Economic Development; The development of economic opportunities and employment for Tribal members, promo tion of commerce and the development of economic resources to support Tribal government.

(D) Community Infrastructure; The development of quality housing, utilities, transportation and other needs to provide a healthy and safe physical environment.

(E) Resource Development: The acquisition, management and development of natural, cultural and economic resources, and protection of the natural environment.




(2) Ordinance Provisions: Ordinances enacted to authorize Tribal programs shall include the following provisions:


(A) A statement of purpose for the program being authorized, identifying the Tribal goal to which the program contributes, and any specific needs to be addressed by the program.

(B) Specific goals and objectives to be accomplished.

(C) Authorized activities and target population.

(D) Principles and expectations to be adhered to in the operation of the program.

(E) The Program evaluation criteria.


(e) Program Evaluation:

(1) All programs shall be monitored and evaluated on a reg ular basis, as authorized. In implementing programs, the "'